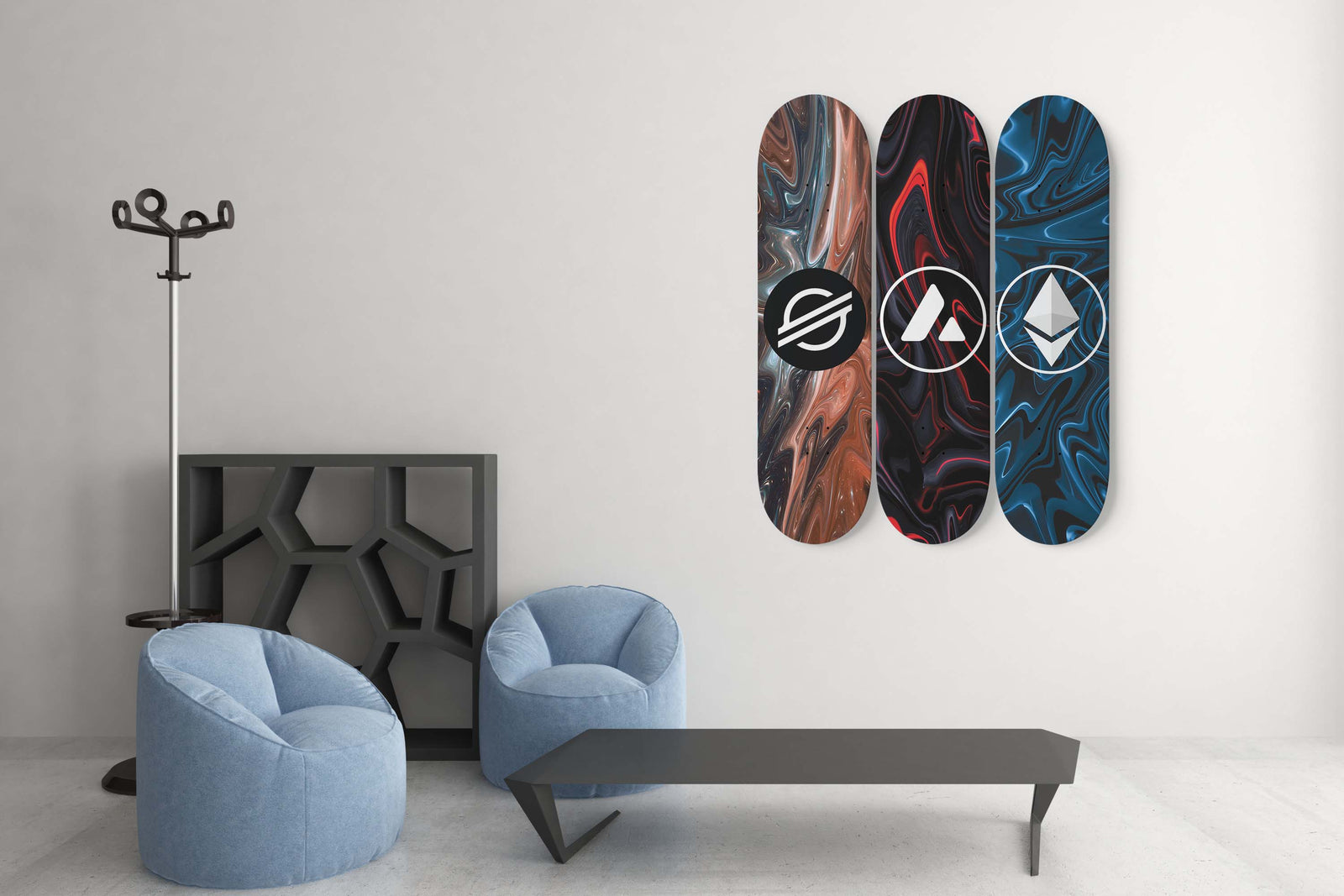 All of our skateboards come with wall hangers. The video below will guide you through the process of hanging your boards on the wall with or without a command strip.
Method #1
Method #2
Using the wall hangers that come with the boards is easy, but if you are trying to preserve the board I recommend this awesome DIY method. This project involves fishing wire, a command strip, wall hook, and a level. 
Send us pictures of your boards and we will give you a shoutout on Instagram.
---